Charles F. Bruns lived in the East Central Illinois town of Champaign. A local athlete, 'Chick' joined the Army in 1941. In October of 1942 he was sent to the European Theater. During his tour he was able to keep is daily thoughts in a journal that is presented here. Additionally, photos, letters written to home, news paper articles, and historic references will be shared.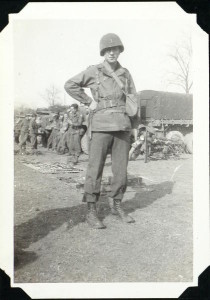 Guess we will be going out tomorrow or the next day. Went to the show tonight.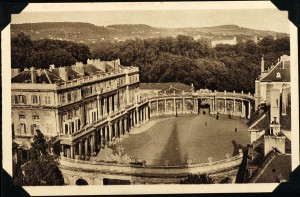 Went to play ball this morning. Coon and I went to the show this afternoon. Came home and read till bed time.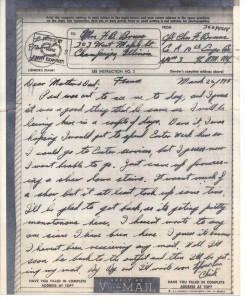 Dear Mother & Dad;
Paul was out to see me today, and I guess it was a good thing that he came as I will be leaving here in a couple of days. Darn it, I was hoping I would get to spend Easter week here so I would go to Easter Services, but I guess now I won't be able to go. Just came up from seeing a show of downstairs. It wasn't much of a show, but it at least took up some time. I'll be glad to get back, as it's getting pretty monotonous here. I haven't wrote to anyone since I have been here. I guess it's because I haven't been receiving any mail. Well I'll soon be back to the outfit and then I'll be getting my mail. By by and I'll write soon.
Your Son,
"Chick"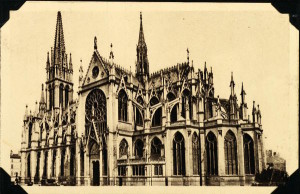 Had another blood test today. The doc said I would be leaving in a couple of days. Went to a show tonight.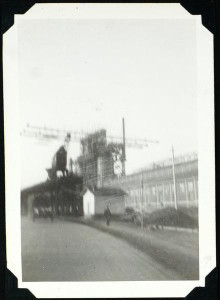 Went to mass this morning. We got an Olive branch in stead of a Palm. Coon and I went into town. Came home and read my book.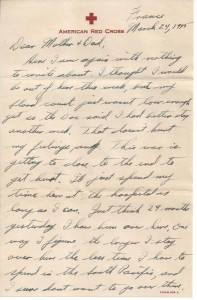 Dear Mother & Dad;
Here I am again with nothing to write about. I thought I would be out of here this week but my blood count just wasn't low enough yet so the Doc said I had better stay another week. That doesn't hurt my feelings me. This war is getting to close to the end to get hurt. I'll just been my time here at the hospital as long as I can. Just think 29 months yesterday I have been over here. One way I figure, the longer I stay over here the less time I have to spend in the south Pacific, and I sure don't want to go there.
We play ball about every day and go for walks in the park. They have a nice big park here behind the hospital. The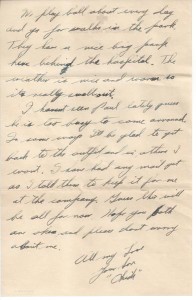 weather is nice and warm so it's really swell out.
I haven't seen Paul lately, guess he is too busy to come around. In some ways I'll be glad to get back to the outfit and in others I won't. I have had any mail get as I told them to keep it for me at the company. Guess this will be all for now. Hope you both are okea and please don't worry about me.
All my love
Your Son,
"Chick"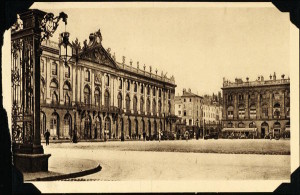 Cleaned up a little today. Went over to the PX. Had a short talk and played cards till bed time.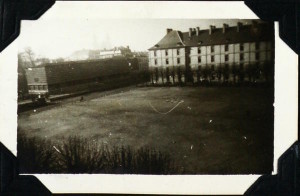 Read most of the day. Played a little ball. Went to a show tonight.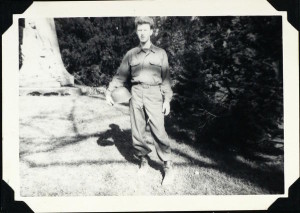 Coon and I go on pass every other day. We just go to a show and down to the Red Cross to get some doughnuts. Played some cards tonight.
Nothing new. Went to a show tonight at the loop. We have shows here Mondays, Wednesdays and Fridays.